Leadership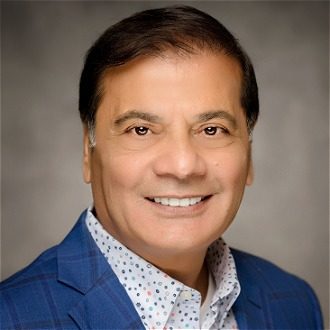 Ashraf (Ash) Lakhany
CEO / Founder
Ash has over 26 years of experience in the hospitality industry and a myriad of skill sets in management, development, acquisitions, and financing. His strong vision for finding great development opportunities and competitive costs has attributed to his successful reputation.

Having founded Superhost Enterprise 26 years ago, he has built the organization through organic growth. Ash has an engineering background and prior to his start in the hospitality industry he worked with large construction companies.

Education
Associates Degree in Hotel/Restaurant Management
BA - Indiana Institute of Technology
MBA - Indiana University
MBA Executive Program - Dartmouth College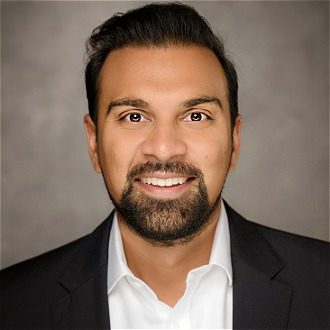 Samir Lakhany
President Superhost Hospitality
Samir has over 15 years of experience in the hospitality industry with extensive knowledge and experience in development, investments, and operations. Starting at a very young age, his long-time passion grew Superhost Enterprise to new levels, bringing great talent into the organization and taking Superhost Enterprise to Superhost Hospitality.
Prior to joining Superhost, Samir was an Investment Banking Analyst at BMO Capital Markets Bank, where he focused on Capital Markets and Asset Management platforms for the United States. Before his time as an Investment Banker at BMO, Samir worked at a Mezzanine fund that would help raise capital for companies in distressed situations.
After his time in investment banking, Samir joined Paramount Lodging Advisors, reviewing financials of hotels, asset management overview, and capital structure for hotels under development.
Samir went to Business School at Indiana University at the Kelly School of Business.
Education
MBA in Finance - Indiana University
BA in Real Estate
BA in Economics
David Gould
President of Operations
With close to 40 years of experience in the hospitality industry, David has managed hotels within major chains such as Marriott, Hilton, Hyatt, IHG, Carlson, Choice, and Starwood. In his prior role with Moody National Companies, he created a hotel management company from scratch and grew the portfolio to 30 hotels. David also oversaw the asset management side of the company as President of the Hospitality Division.

David asset-managed 70 hotels located across 16 states, while overseeing the third-party and brand management companies that included Concord, Hotel Equities, Stonebridge, Texas Western, Interstate and Marriott.

Prior to Moody, he was with Interstate Hotels and Resorts, where he was a Regional Director of Operations. In 1998 David was designated as a Certified Hotel Administrator (CHA) by the Educational Institute of the American Hotel & Lodging Association.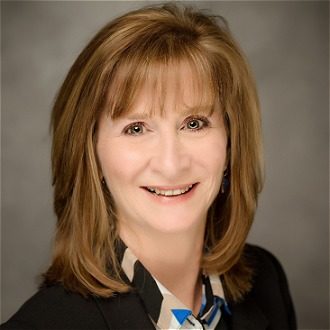 Laura Lotz
Vice President of Sales and Revenue
Laura joined Superhost Hospitality in November after working for12 years with Moody National Companies. The last 7 years of her time with Moody National Companies was as the Corporate Director of Sales and Revenue, based in Houston, Texas. Before she was promoted to the corporate position she was the Area Director of Sales in the Philadelphia region for 4 years. Laura was responsible for the top-line revenue and sales effort for all of Moody's managed hotels in her corporate position , which grew to a portfolio of 30 properties. Having more than 20 years of experience in hospitality sales and marketing Laura has held such positions as Director of Business Transient Sales, Director of Sales, and Director of Catering. Prior to joining Moody National, she worked for hotels within The Ritz-Carlton Hotel Company, Wyndham International, Interstate Hotels and Hilton Hotels. Before beginning her hotel career with the Ritz-Carlton, Laura was a meeting planner for The American Diabetes Association.
Larry Brown
Corporate Director of Operations
Larry has over 24 years in the hospitality industry with an extensive background in food and beverage,. revenue management and . human resources. Larry holds a Bachelor's and Master's degree in Business Administration and a Master's degree in Human Resources. He has a strong passion for hotels and hotel operations. He believes each team member profoundly impacts every guest's experience. Larry has received several awards throughout his tenure and attributes his direct yet approachable leadership style as well as knowing you are only as good as tomorrow's work to his success.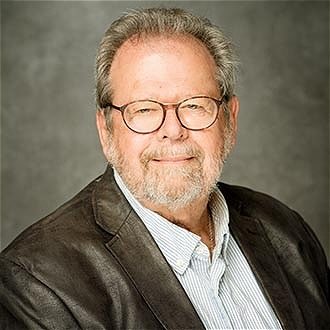 Jerry White
Vice President of Construction & Project Development
Prior to Jerry joining Superhost Hospitality in 2007 he had been an owner of an engineering design firm for 45 years. He is a professional engineer and architect who has designed projects worldwide. Jerry has also been involved in International Lighting Design judging and has held many offices in the Illuminating Engineering Society all over the world including Japan and Russia.
Rafiq Sabir
Vice President of Accounting
Rafiq joined Superhost Hospitality as Vice President of Accounting and Finance in 2019 with over 20 years experience in the hospitality industry. He spent his first 10 years with Hilton Hotels Corporation in Memphis at the corporate office where he worked his way through the Focused Service Division in the Hotel Finance Department. During that time he led the team that centralized the accounting operation for the focused service hotels located in Latin America. After leading those efforts Rafiq moved to the Brand Finance Team which managed the financial operations of the Homewood Suites, Home2 Suites and Hampton Inn brands for Hilton. Rafiq holds a bachelor's in Finance from Howard University and a MBA in International Business from Fogelman Business School in conjunction with the University of Memphis.
Bruk Hanson
Sr. Director of Finance and Accounting
Bruk began his career in Hospitality in 1995 working his way through various positions throughout the corporate office for Spire Hospitality. As a result of Bruk's work ethic and dedication, he was promoted to the position of Assistant Controller which he held for 15 years. His focus was on overseeing property financials, cash flow analysis, and team development which led him to achieve Associate of the Year in 2014. Bruk recently joined Superhost Hospitality, as the Senior Director of Hotel Finance and Accounting. In Bruk's current role, he is responsible for the production and review of accurate and timely financial statements, mentoring his team, lender compliance, and streamlining the reporting process. Bruk graduated from Indiana University with a Bachelor's in Accounting.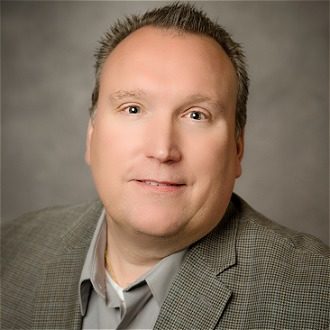 Charles Burke
Corporate Controller
Charles joined SuperHost Hospitality in October 2018 after spending 20 years at F & F Realty, Ltd. as the Corporate Controller. He spent his earlier years in large residential communities accounting before choosing to move over to hospitality accounting where he specializes in development, construction, and acquisition accounting with focus on annual corporate and partnership tax returns. His role at Superhost allows him to continue his focus on the areas he has specialized in and utilize his Bachelor's degree in Accounting that he received from Roosevelt University.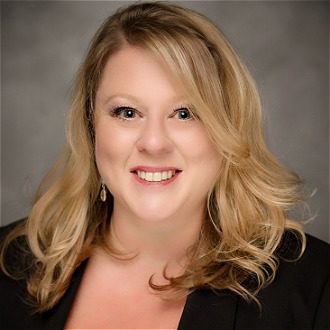 Jennifer Kruk
Regional General Manager
Jennifer has over 20 years of experience in the hospitality industry where she started her hotel career in college. Her first role was as a PM Front Desk Agent of a 500-room resort. It was this role that led her to the realize that the hospitality industry is where her passions and careers goals aligned. After 2 years at the resort she had an opportunity to move into full-service hotels for the next 4 years and led her to transition to select service with brands within the Marriott and Hilton hotel chains.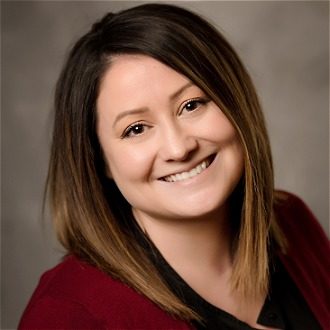 Jill Levy
Regional General Manager
Jill joined Superhost Hospitality in January 2015 after spending 7 years managing IHG branded properties. She has worked with many brands over her 18 years within IHG, Hilton, Marriott and Choice Hotels. Jill has, worked a wide range of positions with key focus on improving operations and increasing profitability. Her passion is supporting the operations teams at limited-service properties. Her team in Fort Wayne, Indiana was recognized as hotel of the year in 2015 and 2016. She was named General Manager of the year in 2018.

Jill is currently pursuing her Bachelors in Business Management at Purdue University.

Gail Major
Regional Director of Sales
Gail has 30 years in the hospitality industry with full and limited-service brands and is valued for her expertise in the hospitality industry. As the Regional Corporate Director of Sales for SHH she assists the VP of Sales and Revenue with training and sales initiatives. Gail also maintains the sales systems across our portfolio that includes brands with Hilton, Marriott, IHG and Choice and helps lead the efforts on the vision and sell strategy for our portfolio of hotels.

Prior to joining Superhost Hospitality in November 2019, Gail held the position of Corporate Director of Sales Development at Westmont Hospitality Group for four years. She led the corporate sales initiatives for Hilton, Marriott and IHG properties and developed the training curriculums to support field sales to 28 hotels. Her previous roles prior to Westmont Hospitality Group were focused on sales & marketing and direct selling in key urban markets for Hilton, Omni, Choice, Starwood. She has been a self-employed sales & marketing consultant and an active long-standing member of Global Business Travel Association, a board member for Michigan Business Travel Association and member of Society of Government Meeting Professionals.

Gail accomplishments include: Sprit of Hampton, Most Improved RevPAR with Westmont, Acknowledgement of Dedication Award in 2016 from the Sr. VP of US Operations/WHG and Most Valued Member of Michigan Executive Women in Travel Organization.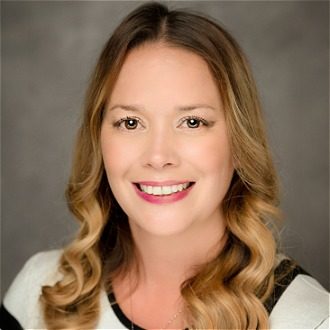 Candy Perez
Accounting Manager
Candy joined Superhost Hospitality after gaining 14 years exposure to the hospitality industry through front office operational positions where she showcased her talents at the DoubleTree by Hilton Arlington Heights. At this property she gained her GM Certification and leadership skills. Her experience with both accounts payable and receivable as well as managing team members ensures she will strike the perfect tone with our company's accounting and finance team. She brings the leadership skills and wicked sharp insight to generate winning strategies for Superhost's hotels.

Candy received her Revenue Management Certification through Cornell University.
Manzoor Ahmed
Property Accountant and Accounts Payable
Manzoor began his career with Siemens Pakistan Engineering Company Limited as Head of Costing Department for their manufacturing unit in Pakistan. Manzoor worked with Siemens Germany as a management trainee and then switched over to the insurance sector as Head of Finance & Accounting Department in Pakistan in the biggest public sector organization in Pakistan. That experience led him to the position of Chief Financial Officer & Company Secretary of a listed life insurance company in Pakistan and worked until he migrated to the USA.

Manzoor joined Superhost Hospitality in December 2019 and is responsible for accounts payable and finalizing properties monthly financial statements. Manzoor appreciates the teamwork approach at Superhost Hospitality and he is able to use his knowledge as a fellow member of The Institute of Cost and Management Accountants of Pakistan.